Clean Air Solutions for Schools available from LONG Building Technologies through our Purchasing Program!
Sep 11, 20
---
Are Your Schools Safe, Secure, and Healthy for the Return of Students & Staff?
We are all looking for ways to stay safe, secure, and healthy as we move towards getting students back in the classroom. During this pandemic, it is more important than ever for us to look at how the indoor air quality can be improved to help reduce potential transmission of particulates in the air.

Technology called "ionization" can support you and your district's proactive measures to ensure this healthy indoor air quality.

Watch this video to learn more about solutions from LONG Building Technologies. With LONG technology you can improve your air quality with a product that is virtually maintenance free, fast, and affordable to install, all while saving energy.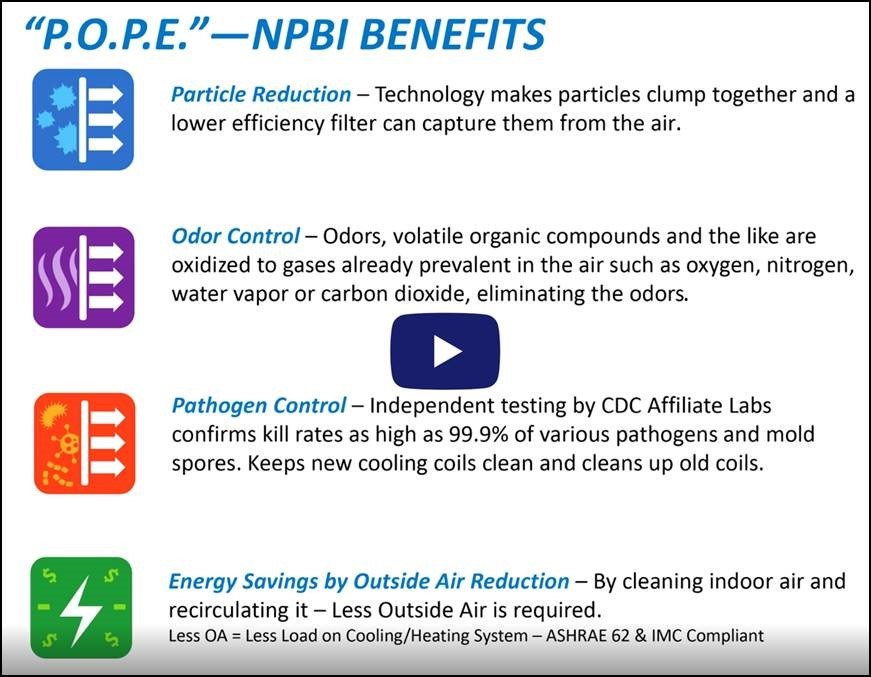 As an awarded vendor of WSIPC RFP 18-05 Facilities Solutions, LONG Building Technologies' products are available for purchase by WSIPC Cooperative members at contract pricing.
For more information about the facilities and security products available from
LONG Building Technologies, contact:

Jim Jamison
Senior Account Executive - LONG Building Technologies
jjamison@Long.com
Click here to learn more about all the products available from the WSIPC Purchasing Program!

The WSIPC Purchasing Program connects K-12 public and private schools and public agencies to a network of technology partners, leveraging the power of the WSIPC Cooperative to provide competitively bid goods and services at a reasonable cost. Each vendor who becomes a part of the WSIPC Purchasing Program has been awarded a bid contract through an official RFP process in compliance with Washington State Procurement RCWs.
WSIPC is a non-profit cooperative that provides technology solutions (including SMS 2.0 and Qmlativ), services, and support to K-12 schools. WSIPC's purpose is to help schools do more with every dollar and to empower them with the tools to work smarter. To learn how your district can become a part of the WSIPC Cooperative, contact us at info@wsipc.org or 425.349.6600.
Inspired by education. Empowered by technology.TM
---