WSIPC Responds to Cooperative Needs in the Midst of COVID-19
The COVID-19 outbreak turned everyone's lives upside down and sideways in 2020. Throughout the course of this past year, WSIPC responded to the needs of our member districts in a variety of ways. From offering NSOE (New Student Online Enrollment) and Course Learning Center modules at no cost, to quickly programming and implementing WA State reporting changes, WSIPC was there to help.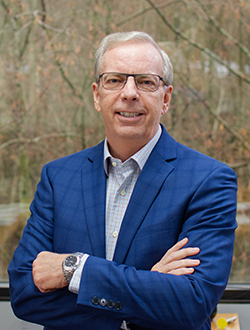 From Our Executive Director & CEO
2020 will forever be remembered as the year that tested us all in so many unexpected ways. I will remember 2020 as the year that highlighted what I've always known to be true, that being a member of our Cooperative means that in good times and in challenging times, we will come together to make a difference to the students, staff, and districts we serve.
As a cooperative, we rally to provide support and technology solutions, we innovate, we find a way to educate, and we collectively offer help in any way we can.
Our annual report for 2020 shows that together, the WSIPC Cooperative is poised to take on 2021 with renewed energy and hope for a better future for those we serve.
Thank you for your ongoing support – we couldn't do it without you.
~ Marty Daybell